Strictly speaking, Desarrollo e Inversiones Progreso Verde S.A.S. began operating without existing in the records of the Colombian State. Since 2012, Luis Enrique Betancur Hernández, who represented the then non-existent company, began to advertise it in the face of the opportunity to materialize a business that required thousands of hectares of land.
The idea of entering the environmental market had been around for years, but, according to Betancur, the investors behind Progreso Verde were not sure that they would find what they were looking for in Colombia.
Before settling in the municipality of Sipí, Chocó, this forestry engineer, who shows in his social networks an extensive international work experience and knowledge of carbon bond markets, began working at Symmetry Asset Management inc, a company based in Edmonton, Canada, which, on its website, states its concern for environmental care; but, on the contrary, in an interview with this portal, Betancur described it as "a group dedicated to the exploitation of minerals and hydrocarbons".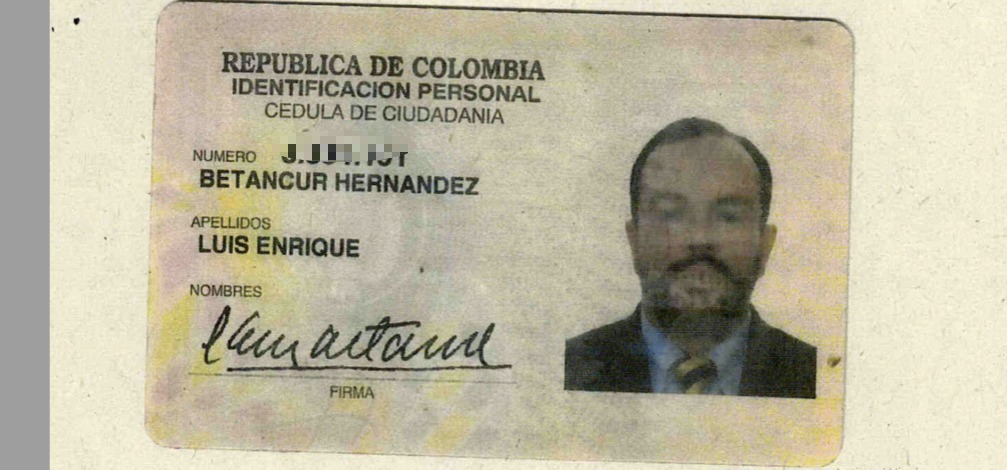 Luis Enrique Betancur Hernández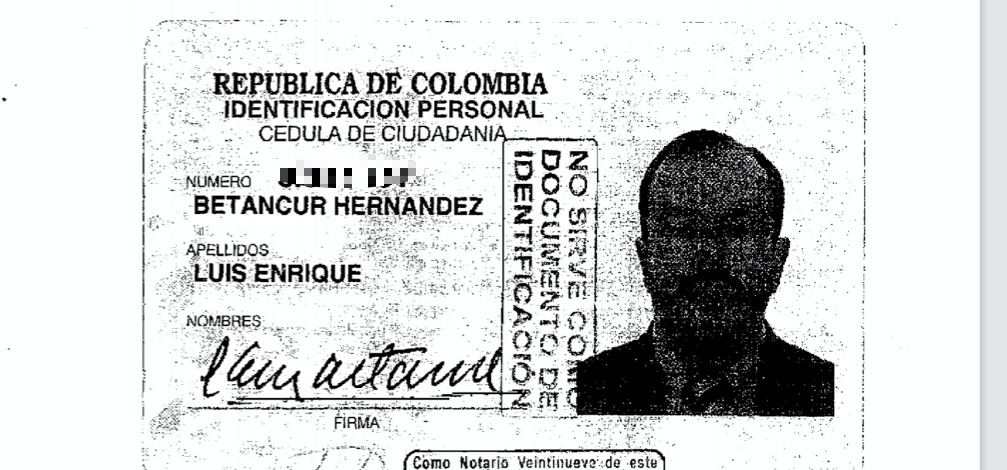 Luis Enrique Betancur Hernández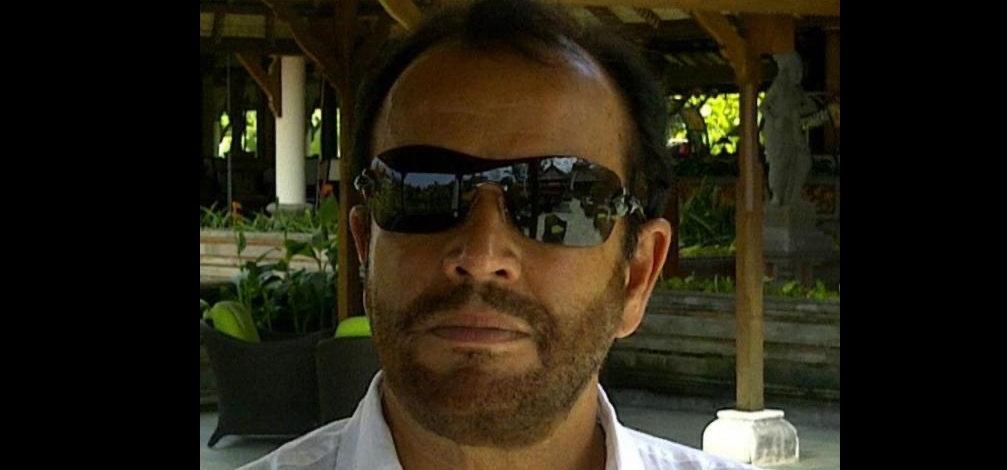 Luis Enrique Betancur Hernández
As Vice President for Latin America of this Canadian company, this engineer from Antioquia contemplated different businesses in Panama, Brazil and Papua New Guinea. The funds he had available to develop the projects came from Canadian citizen Daniel Alexander White, founder of Symmetry Asset Management Inc., and an investor of dubious reputation.
In the development of this investigation, hundreds of documents were reviewed in public databases in Colombia, Panama, the United States and Canada, with the support of the organization OCCRP (Organized Crime and Corruption Reporting Project), tracking White's companies, especially those with a connection to the possible dispossession of 32,450 hectares in the Choco jungle. The list is long and the interests very opaque.
Paper companies?
One of the characteristics highlighted by those who know White is that he likes to create commercial companies with a particularity: he puts others in charge of them, so that if they incur in problems with the tax authorities, he is untouched by any liability. He is also known for not paying those who provide him with professional services, including his lawyers, and for defrauding his partners.
Betancur defines White as "the financial muscle" of the operation in Chocó, but apparently he is not the only one and several of them are in Bogota: "There are important people there, so it's not convenient for me to reveal their names". And characterizes him as "a businessman, a man dedicated to mining, to oil, to large investments. (...) and he likes the issue of biodiversity and conservation, and he is hurt by poverty, in short... he is a philanthropist".
These contradictory activities can be seen in the constitution of the company Desarrollo e Inversiones Progreso Verde S.A.S., through which they appropriated 32,450 hectares of Choco jungle, acquired with resources provided by White and whose origin is as nebulous as the reasons for this business.
As established in previous chapters, this company was incorporated by a private document on April 26th, 2013 and registered in the Chamber of Commerce of Bogota on May 2nd of that year. The documents show five corporate purposes: four related to environmental preservation activities, bioprospecting for commercial purposes and implementation of agro-industrial projects: creation of carbon nuclei, development of agricultural and agro-industrial activities, investment in biotechnology and implementation of ecological tourism; and the fifth corporate purpose is totally opposite to the previous ones: "the development of all types of mining exploration and exploitation activities".
One of the fears of the inhabitants of Sipí is that their ancestral lands will be destroyed by the ambition of foreigners. But Betancur came to the defence of his former boss: "It never crossed Daniel White's mind to take gold from there. And I would not have let him, I am an enemy of gold mining in Chocó".
But if this was not the objective, why include this claim, not only in the corporate objects of the new company, but reaffirm it by being registered in the economic activities with the International Standard Industrial Classification (ISIC) code 0722, which deals with the extraction of gold and other precious metals?
"I am neither the constituent lawyer, nor the founder of the company, nor the manager of the social objectives," Betancur said when questioned by this journalistic team. "Then I imagine that, like all lawyers who seek not to fall into lapses of being denied something, he decided to include mining".
To understand why the company Desarrollo e Inversiones Progreso Verde S.A.S. included gold exploration and exploitation in one of its corporate purposes, this portal contacted the current legal representative of the company, Marc Robert Williams, who said he could not give an interview because he contracted Covid-19, which he said caused him serious health problems.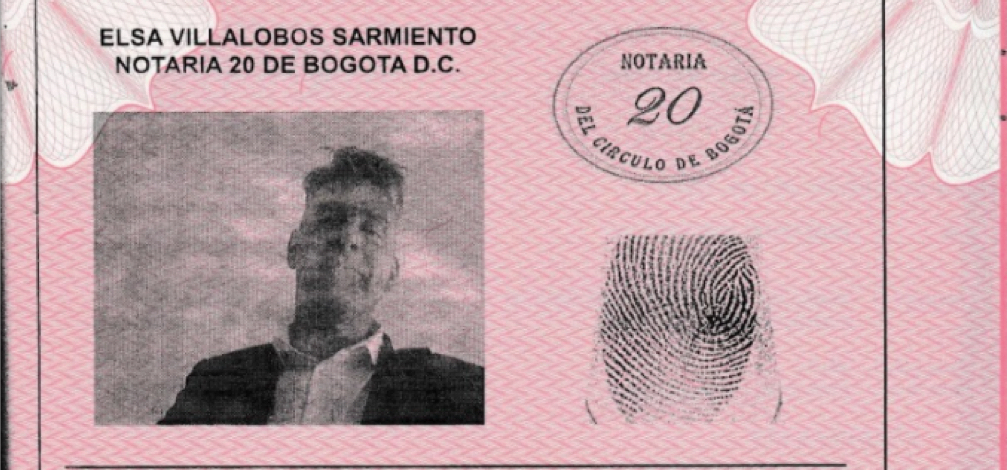 Marc Robert Williams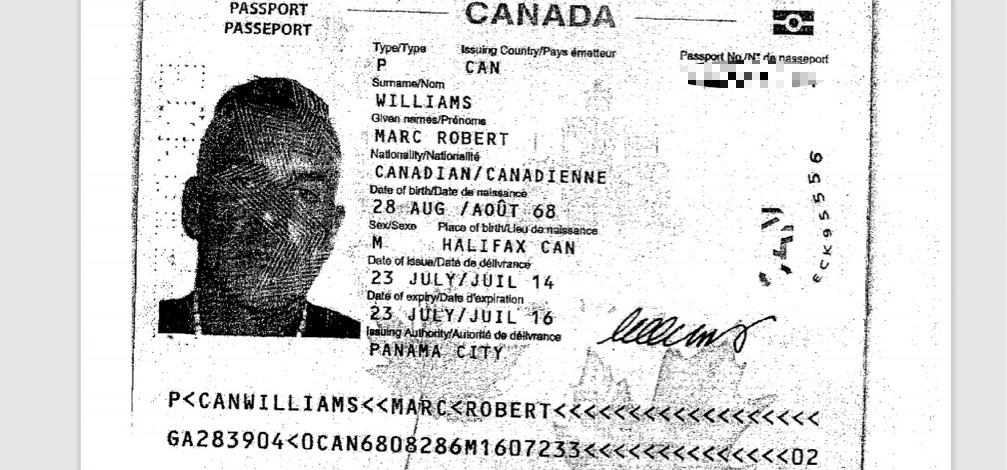 Marc Robert Williams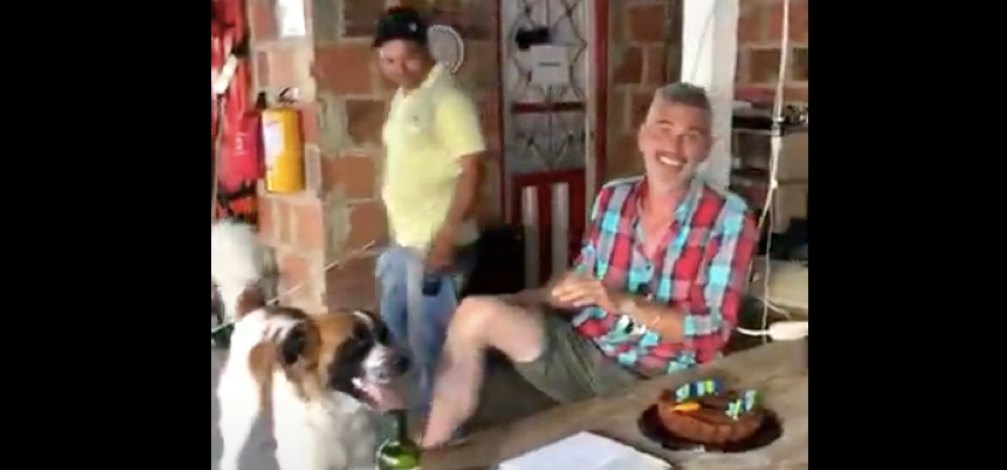 Marc Robert Williams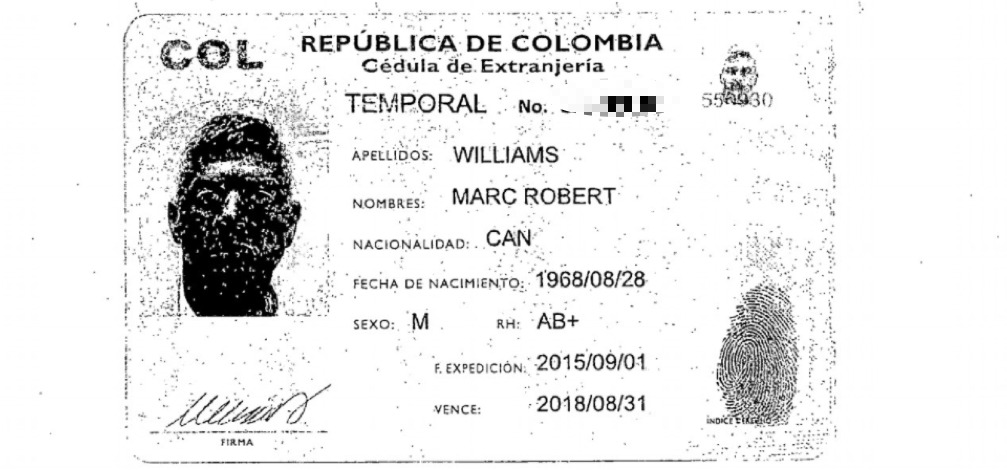 Marc Robert Williams
The same query was made to White via email. In his response he assured that he was going to be "out of the country for a couple of weeks" and that as soon as he could, he'd send "detailed information on the Sipí biodiversity bank project". However, this promise did not materialize.
In his last forwarded messages, he promised to send a press release and also failed to deliver. "I'm sorry. I'm happy to talk to you, but I don't do interviews", he said in one of his conversations with this journalistic team. Days later, he engaged in a written conversation with this portal, but evaded several questions. Finally, contrary to the initial position, he proposed a more formal talk, but at the time of this article's publication, he had not returned to answer the messages.
Pulling corporate strings
In the articles of incorporation of the company Desarrollo e Inversiones Progreso Verde S.A.S., the creator, sole shareholder, manager and the person who formalized the registration process before the Chamber of Commerce of Bogotá was Mónica Alejandra Villamil Carrillo, who, by 2013, was a lawyer at the firm Pinilla Moreno & Asociados S.A.S., with its headquarters on the fifth floor of a building located on Calle 91 with Carrera 9, in the north of Bogotá.
Initially, White contacted another law firm to incorporate the company and purchase the land in Sipí: Salazar & Asociados Abogados, a law firm that since June 2000 has been advising and representing companies in commercial and tax law matters, especially Canadian clients interested in mining and hydrocarbon businesses.
"At that time —recalls Juan Carlos Salazar, director of the firm—, Dan White wanted to create that company, he called me and I was very confused, so I entrusted it to Reinaldo Pinilla, who was Monica's employer —that is, the owner of Pinilla Moreno & Asociados S.A.S—, and at Dan White's request they created the company".
White came to Salazar & Asociados Abogados recommended by Trevor Wong-Chor, a lawyer who, at the time, worked at Davis LLP, founded in the province of British Columbia, Canada, and which grew to 260 lawyers and seven offices across the country. In 2015, Davis LLP merged wit DlaPiper, where Wong-Chor works.
The fact that it was a lawyer like Wong-Chor who sought him out gave Salazar the confidence to welcome White with open arms. This portal sent a couple of emails to Wong-Chor to find out how he had met the Canadian investor and what he knew about his past and his business and interests in Colombia, but no response was obtained.
When asked about the company's objective that related to mining, both Salazar and Pinilla exemplified through companies that, according to them, in practice place more social objects than those they carry out, so as not to restrict what the company wants to do. The truth is that, between environmental conservation and gold mining, there is great room for manoeuvring.
Control from Panama
At the first extraordinary shareholders' meeting of the company Desarrollo e Inversiones Progreso Verde SAS, held on June 15th of that same year, Villamil Carrillo was removed from all responsibility and White took possession of the company through the firm Progreso Verde Holding Corp, incorporated in the Eighth Circuit Notary Office of the province of Panama under public deed 7282 of May 23rd, 2013 —Almost a month after Progreso Verde was created in Colombia—.
Panamanian lawyers Jean Richa Mawad and Margie Angel de Cohen appeared before the notary to formalize the incorporation of the company, specify that the resident agent —a lawyer or law firm that registers the corporate charter when a corporation is incorporated in Panama— would be the firm Angel Cohen Richa & Asociados (Ancori) and to clarify that "the corporation may have and operate branches, agencies and offices anywhere within or outside the Republic of Panama".
In the first minutes of the extraordinary shareholders meeting of Desarrollo e Inversiones Progreso Verde, it was recorded that the president of the meeting, lawyer Reinaldo Pinilla Moreno, was the attorney-in-fact of the Panamanian company and it was agreed that the new legal representative would be Luis Enrique Betancur Hernández, a striking decision, since, as he himself stated to this portal, he had been dismissed in 2015 from the company.
Interestingly, he returned in 2017 to continue with the carbon bond business; however, within the same interview, his account of what happened was inconsistent. At one point, he argued that after his 2017 return to the company that had allegedly fired him, White did not pay him fees and so he resigned that same year. He later claimed that the time that past was longer: "I swear to you that I worked in 2017, 2018, 2019 without a penny, then I went around leaving things lying there".
Documents registered before the chambers of commerce of Medellín and Bogotá contradict engineer Betancur. There are reports that link him to the then Progreso Verde during 2018 and 2019. This is evidenced by minute 16 of the shareholders' meeting of October 25th, 2018 and minute 19 of February 4th, 2019, in which it is noted that he was appointed as first alternate legal representative and as legal representative, respectively.
When confronted with these documents, the engineer was surprised: "If these documents exist, can you pass them on to me? Because the claim I have against Eightfold is from here to Beijing. They never paid me anything. They have a vice, Eightfold and they have a vice. Someone who works with them, it seems to them a suitable profile, and they put it in the documents without consulting". When this portal suggested him to share the documents of the legal proceedings he was carrying out against Eightfold, he said he preferred not to do it.
White, under suspicion
A search in Panama's databases for the public registry of the company Progreso Verde Holding Corp, shows Adam Zarafshani's name as director of the Panamanian company that controls Eightfold Biodiversity Bank SAS, the owner of the 32,450 hectares of Chocoan rainforest.
Through deed 16549 of June 21st, 2019, registered in Notary Office 12 of the Circuit of Panama, the records of the extraordinary shareholders' meeting of Progreso Verde Holding Corp were notarized where Zarafshani was chosen as secretary. Sometime later he was appointed director of the company.
Zarafshani, a United States citizen, is the executive director of Panache Development & Construction, a company based in Austin, Texas, which, since 1993, has been working in the area of real estate development and construction, design, and architecture. This portal sought out the Texan businessman to know his version of the dispossession of the lands of the black communities of Sipí. His first words were forceful: "I am listed on these companies; however, this was done without my authorization or knowledge. I was a shareholder in the entity that owned the project in Austin, Texas —a real estate development project that White and Zarafshani wanted to develop—. Dan White owned it through a couple of entities: Purple Tree International Ltd, Blue Roots International Ltd, and Lincoln 1861 Inc. It turned out that White was also conducting fraudulent transactions in the United States".
Every company incorporated in Panama must have a resident agent based in the Central American country and from the date Zarafshani was appointed to the board of directors of Progreso Verde Holding Corp, in June 2019, the firm Williams & Williams. was chosen. In the records of the shareholders' meeting notarized in the Twelfth Circuit Notary Office of Panama, it is evidenced that one of the lawyers of the firm, Juan Carlos Williams Ramírez, served as ad hoc secretary of the meeting.
This journalistic team contacted one of the partners representing the firm: Yasser Williams Arosemena. "Our responsibility is currently limited to acting as resident agent of the Panamanian company Progreso Verde Holding Corp", the lawyer answered and, assuring that he was unaware of the problem surrounding the land in Chocó, declined the possibility of an interview.
On October 23rd, 2020, Zarafshani sent an email to Yasser Williams, asking him "How is it possible that you have listed me as an officer or director without my consent or any communication with me?". The American businessman explained to this portal that Yasser Williams communicated with him via telephone and told him that he was not going to take any action because White had not paid him fees.
In a second email that this portal sent to Juan Carlos Williams Ramírez, he was asked about the possible unauthorized involvement of Zarafshani and the possible relationship of the law firm with Alexis Williams Arosemena Ramírez, who appears in the registry of documents before notaries in Panama and also appears as a director of White's companies in which the Texas businessman was listed, but at the closing of this publication, no response was received, no matter how much we insisted.
Canadian businessman Marc Robert Williams, who today represents the Colombian company involved in the dispossession of the black communities of Sipí, also appears in the documents of Progreso Verde Holding Corp.
For his part, Zarafshani explained that he began work with White in 2017. The idea was to execute a construction and real estate development project in the city of Austin, Texas, on a 109-acre site located at 3443 Ed Bluestein Boulevard and where a factory of technology giant Motorola Inc. operated until 2004.
White owned 75 percent of that property and controlled it indirectly through companies created in Canada and the United States, one of which is 3443 Zen Garden, to which Zarafshani was linked as a partner.
The project was promoted as Eightfold Developments and the idea was to build a citadel on that old industrial property. "I wanted to use it as a green energy program and a platform to do good in the community. None of this was the real intention. His intention was to use these concepts to attract financing and funds so that he could benefit from it", Zarafshani said.
Romspen Mortgage, a Canadian mortgage portfolio company, granted them a loan for USD 125 million to carry out this project. In support of this commitment, White pledged the properties it owns in the city of Edmonton, capital of the province of Alberta, Canada: Eco Industrial Business Park and Absolute Environmental Waste Management, two industrial parks that provide oilfield and industrial waste treatment and disposal services, pharmaceutical research and development, among others.
Part of the requirements of the loan was to cancel the taxes of both industrial parks because those properties would be used to securitize the million-dollar loan. Zarafshani loaned Eco Industrial Business Park Absolute Environmental Waste Management about USD 435,000 to pay those taxes. Of that amount, White only paid a little more than 17 percent to Zarafshani.
"I sent him money to pay the property taxes, except he only paid a portion of them and didn't pay the full balance of them and kept the rest, so now those properties haven't paid their property taxes in several years. So I didn't invest with him, I put money on loan to pay the taxes", Zarafshani clarified.
In a short amount of time, Eightfold Development's project ran into trouble. 3443 Zen Garden was liquidated by a court-appointed receiver and the assets were auctioned off. The firm Romspen Mortgage foreclosed on the mortgage through a bankruptcy proceeding and took the property. According to Zarafshani, Romspen Mortgage had to foreclose because White had misrepresented his finances and could not make the payments, White would have borrowed USD 125 million without the means to back it up. Eventually the lender opted to partner with the Texas businessman.
"To answer your question —replies Zarafshani—, yes, we are legally obligated and also want to complete the project with the lender. This means that Mr. White and Zen Garden are completely out of the picture and are no longer involved in the project".
There is currently litigation in a Bankruptcy Court in the Western District of Texas over this matter, in which White claims to be unaware of what was going on with this loan and sued Zarafshani and the Canadian lending company.
Zarafshani, meanwhile, maintained that White has filed multiple lawsuits in Edmonton, Canada, against him and his company, Panache, and that White's defence has been muted. Because of the health contingency caused by the Covid-19 and with the United States being the appropriate jurisdiction for this matter, as indicated in the loan documents and contracts, there has been very little judicial activity on the part of the Texan businessman.
"My companies and I have not pursued these claims aggressively, as the issues between us should be resolved in a different court. Our concern is that Mr. White does not pay his attorneys and changes law firms frequently. There is no basis for the allegations raised in the lawsuits".
Zarafshani broke off relations in October 2019 with White, when he learned from a potential lender's account, who was doing a background check as part of due diligence for a loan, about White's past. The Texan businessman also learned that his ex-partner had been convicted in 1998 of attempting to launder more than USD 1 million in proceeds from illegal liquor sales in the Canadian province of British Columbia. And in 2009 he was involved in a scandal of catastrophic proportions for the environment, for the neglect of a pulp mill that stored chemical substances, several of them toxic, in the town of Mackenzie, British Columbia province, according to the Canadian Broadcasting Corporation (CBC News).
White, at the time, justified himself to the Vancouver Sun, saying that he was not the owner of the plant, but the truth is that, at the time of the disaster, the owner of the property was Worthington Properties, a company created and controlled for many years by himself.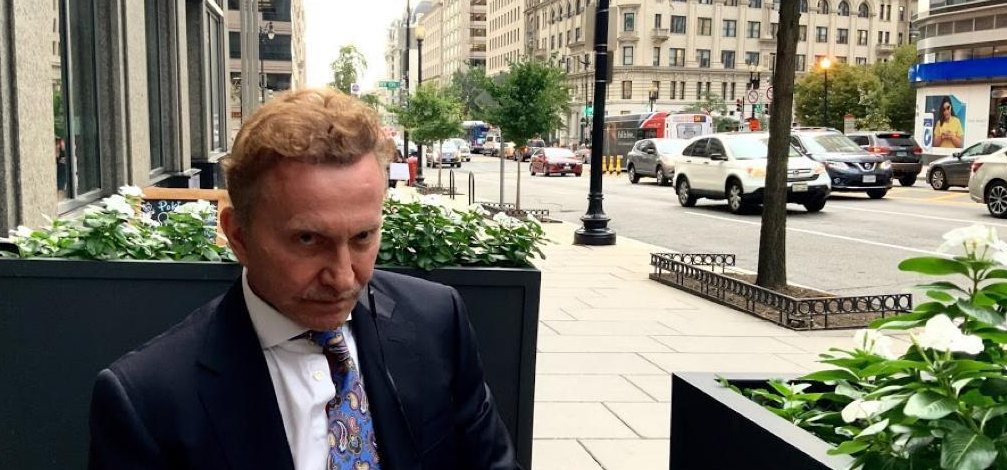 Daniel Alexander White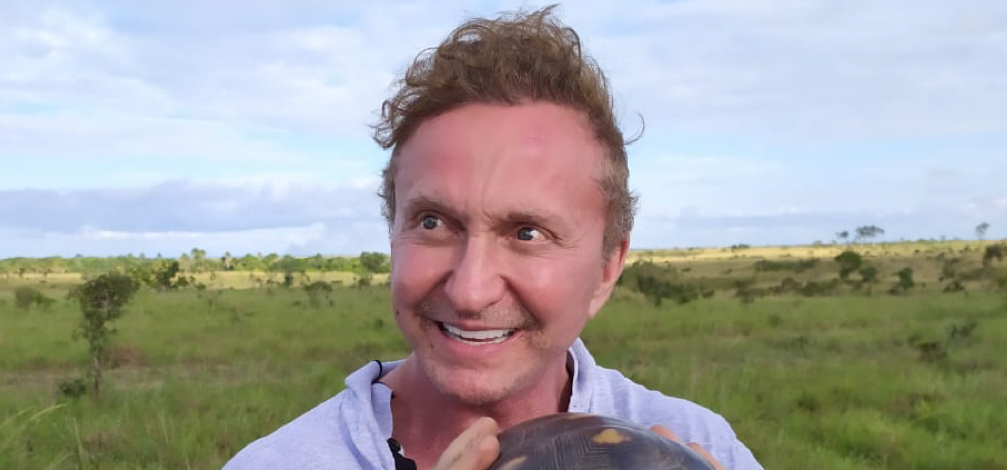 Daniel Alexander White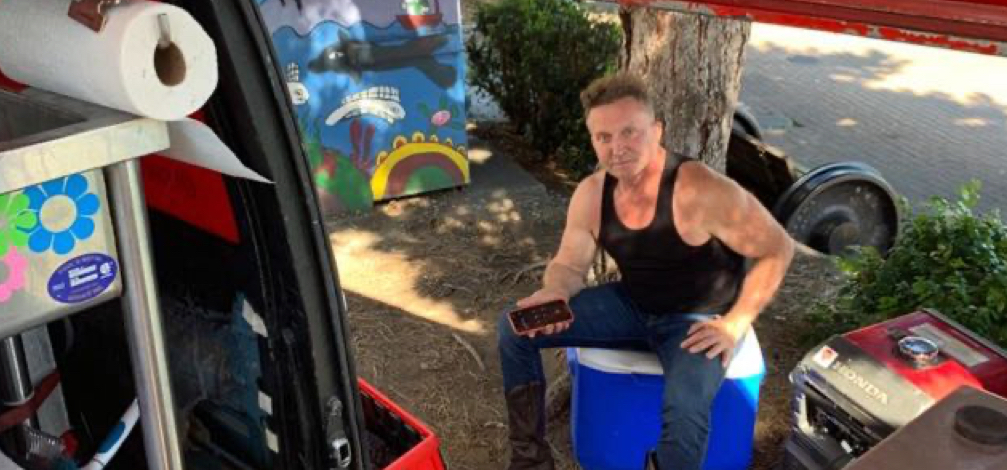 Daniel Alexander White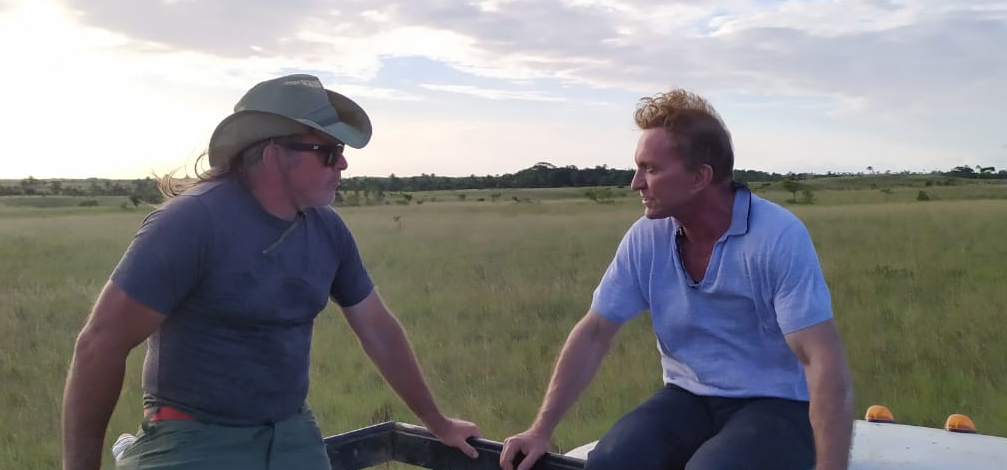 Daniel Alexander White
Despite that business breakup, Zarafshani ended up, in 2019, appearing in the records of at least five companies in Panama, two created by White and of which there is no clarity about their activities: Progreso Verde Holding Corp. and Progreso Verde Foundation. The US businessman insisted that all these appointments were made without his consent.
"One of the things I discovered —Zarafshani continues— through the the two years of delegation with Mr. White and having had the opportunity to see his history and how he conducts himself in his business, he generally likes other people to be head of the organizations that he forms and then he comes and claims that he didn't know anything and that everything was done without his knowledge. That's the only thing that has been absolutely clear to me. That's how he does things. That's why his name never appears on the surface of any company and I think he was trying to use my name and my reputation".
The Texas businessman maintains that he never had more details about the projects in Sipí, nor the problem behind the land title. He explained to this portal that the little he knew was when White told him that he wanted to "'provide support to these communities'" by building a project that would attract outside investment, involve local governments and then try to "sell that to the World Bank. Basically, he was going to be charging a lot of management fees and debt fees".
Zarafshani claims that he always refused to participate in that project. "When you listen to his presentation, ultimately, all these things, whether it's the biodiversity bank or helping all these people, it was a cover-up to benefit himself", he highlighted.
According to a Canada Revenue Agency document a tax audit was initiated on April 2nd, 2019 on Symmetry Asset Management Inc, through Dan White Family Trust (Dwft), another of the companies created by White.
With a long list of requests for bank accounts, assets, companies and capital, White and his companies began to be investigated and Adam Zarafshani was linked to the process as an alleged trustee of his ex-partner.
According to the Texas businessman, White himself chose the trustees of this company and they were supposedly part of a management committee. "The trustees who were supposed to be managers were really puppets that were controlled by Mr. White so he could manipulate the system and keep his own name off of documents", he argued.
According to the account of one of the sources who spoke with this portal, a Dutch businessman named Gerrit (Gary) Vandepol was the one who created the companies for White. VerdadAbierta.com sent him a couple of emails to find out if this was true and if he could detail White's business actions, but he responded that his relationships were limited to the real estate area and that he did not know about his business in Colombia.
"After fixing up the apartment in Panama —Vandepol replied, referring to a real estate deal that—, I tried to work with Mr. White on a project in Canada ,but we did not agree on how to do those projects, so I ended my relationship with him and have had no further involvement with Mr. White at all".
What are you doing in the country?
This investigation identified at least three companies created at White's request and controlled from Panama. These are Proyecto Horizontes Verdes (constituted by a private document on November 13th, 2014), with alleged activities in the real estate sector; Cannpura Colombia (constituted by a private document on April 2nd, 2018), dedicated to agro-industrial and commercial activities of medical marijuana; and Desarrollo e Inversiones Progreso Verde, whose business activities are unclear.
Several people have served as legal representatives of White's companies, but the main names associated with the alleged land dispossession in Sipí are Luis Enrique Betancur Hernández, Marc Robert Williams and Boris Rolando Navarro Pabón.
In this regard, Navarro sent a communication after the publication of the report in which he specifies that "I am not the owner, nor do I have shares in Eightfold's companies. These people signed contracts with me to provide my services and nowhere in these contracts does it say that I was hired to usurp community lands. It seems to me that, as a contractor, I started from the good faith of Mr. Daniel White and Mr. Marc Williams (whom I did not know before 2019) and it should be noted that when I arrived at Eightfold, the private title already existed and was registered, so I was simply acting in good faith and following what the legal documents said. But at no time did I try to dispossess or force them to sign any kind of paper, which were never signed during my period as Eightfold's Legal Representative, and the only thing that happened was a conversation with the communities".
Betancur had a full history with the communities of Sipí; Williams acted in some notarial proceedings and in the years in which he was not the legal representative, he did not stay so far from the position, occupying the different degrees of substitution of the legal representative; and Navarro was the last director of the company who had contact with Santa Rosa, one of the black communities closest to the polygon of the 32,450 hectares of land in Chocó.
On July 17th, 2019, in the company's shareholder's minutes, the amendments to the bylaws were recorded and the holding company "Eightfold", was created, an allegory to the Noble Eightfold Path of Buddha, formed by the companies Eightfold Colombia (formerly Desarrollo e Inversiones Proyecto Verde); Eightfold Biodiversity Bank (formerly Proyecto Horizontes Verdes); and Eightfold Río Vida (formerly Cannpura Colombia). In addition, their corporate purpose was modified, strengthening their environmental profile and eliminating any footprint related to mining.
This same document formalized the election of Boris Rolando Navarro Pabón as legal representative of that holding company and he himself was in charge, on July 22nd, 2019, of making the payment of the request for change of the commercial activity in the Chamber of Commerce of Bogotá, eliminating the code of "Exploration and exploitation of gold and other minerals".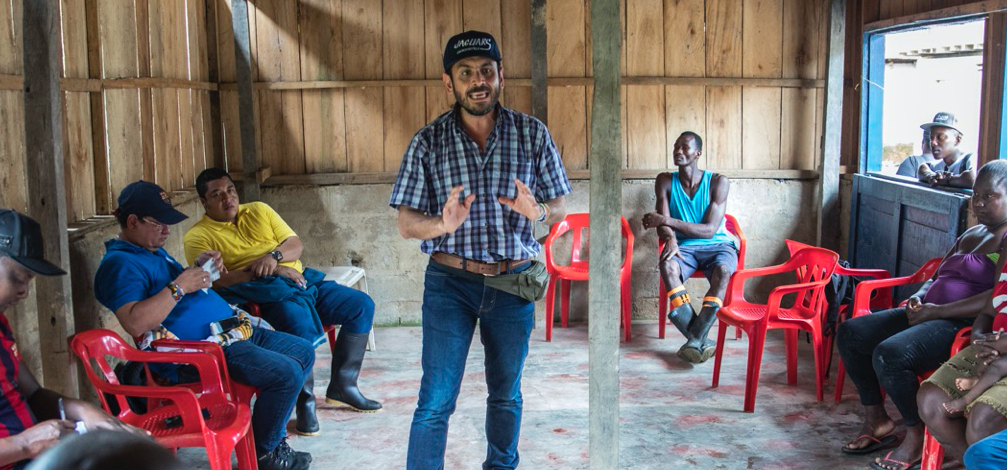 Boris Rolando Navarro Pabón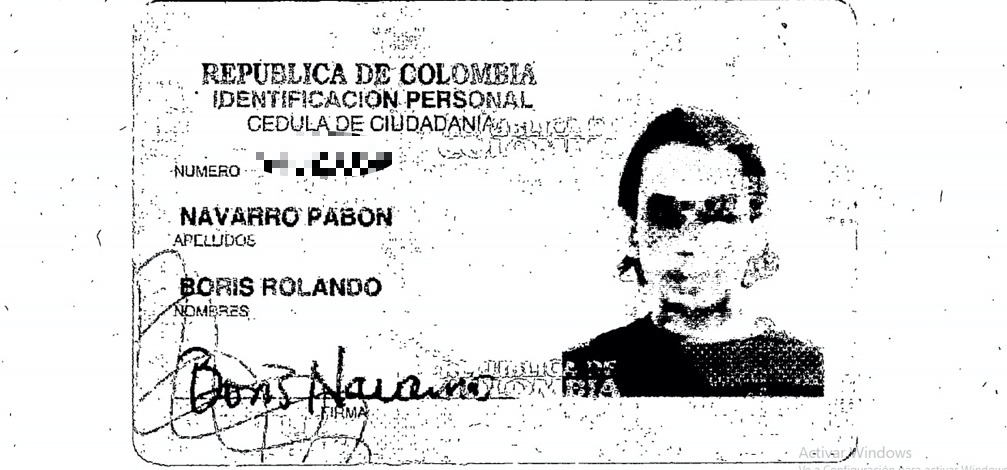 Boris Rolando Navarro Pabón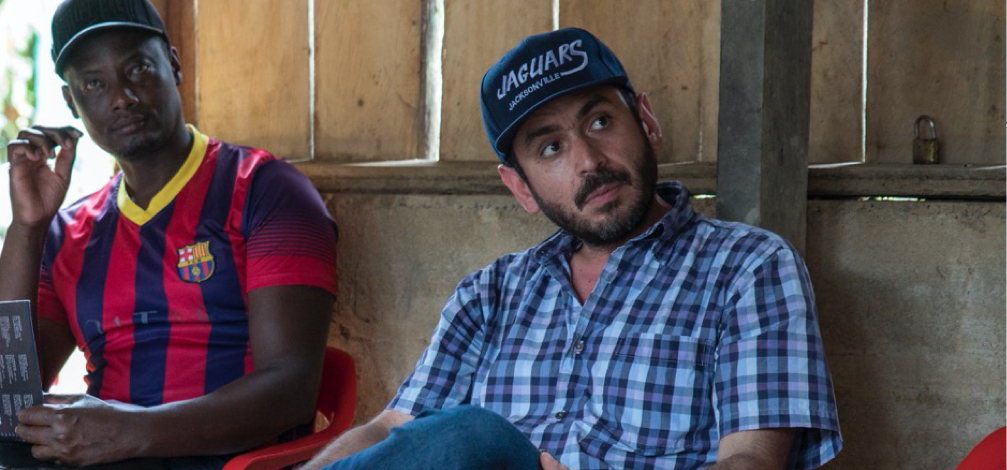 Boris Rolando Navarro Pabón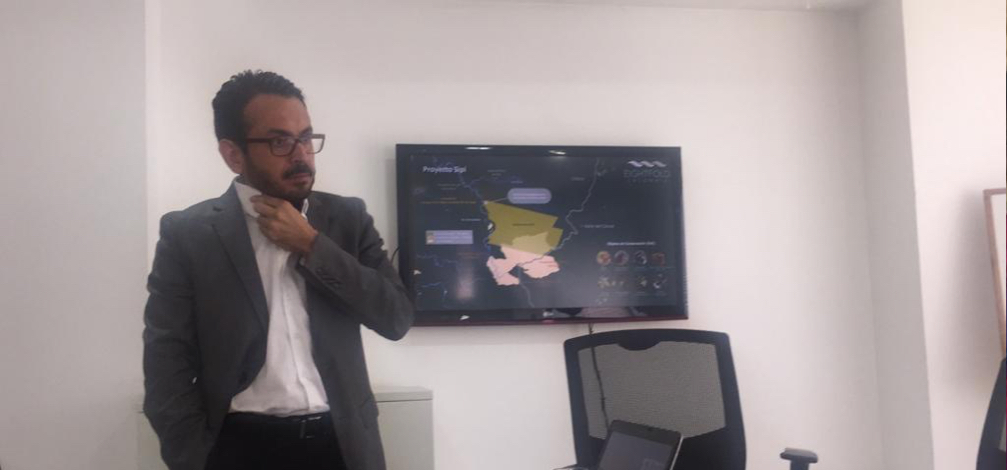 Boris Rolando Navarro Pabón
Are they going for more land?
"Eightfold Colombia is a new private business model based on Shared Value —reads the document delivered by Navarro dated 2020—, Which develops sustainable communities from innovative and creative bioeconomy projects, integrating Eight Pillars that seek to generate sustainability, self-sufficiency and well-being within the framework of the Sustainable Development Goals, the Aichi Biodiversity Targets and the Paris Climate Agreement".
The eight pillars aim at the sustainability of communities in the face of a global reality of climate change, contemplating: education and personal growth; life, work and celebration; health, fusion and medicine; ecological agriculture; arts and culture; meditation and spirituality; innovation and technology; and green and sustainable energy.
The Eightfold project has declared eight locations, in addition to Sipí, where it intends to implement "innovative and creative bioeconomy" projects: Bolívar, Valle del Cauca (38,980 hectares); Villagarzón, Putumayo (130,339 hectares) Puerto Carreño, Vichada (22.500 hectares); Mapiripán, Meta (150,423 hectares); San José de Guaviare, Guaviare (212,038 hectares); Carurú, Vaupés (38,980 hectares); and two more in La Primavera, Vichada (16,988 and 614,547 hectares, respectively).
Apparently, Eightfold intends to acquire more than one million hectares in the country, the question is how? As Navarro had told officials and academics in Chocó when he represented that company and its interests of positioning itself in Sipí: "For us, Colombia is a country that has no limits. It has no barriers because our investors are foreigners".
However, workers of the Vichada project told this portal that the only project that was actually operating was Rio Bita in the municipality of La Primavera, Vichada, regarding cannabis cultivation. This land is located eight hours into the Eastern Plains of the region.
In addition, despite what project workers in Vichada recall was a company discourse promising unlimited resources, they maintained that White owes taxes to the Colombian Treasury, as well as invoices to suppliers and employee payrolls.
No one knows where the money for the payments came from, other than foreign resources that possibly came from the Panamanian and Canadian companies, but what is clear to the Vichada workers is that during all that time not a single peso entered Eightfold's coffers from any of the environmental projects.
VerdadAbierta.com wonders if Eightfold has sold any of the ideas presented in its documents to foreign investors who would like to take part, since Zarafshani provided this portal with a letter that, according to him, White had given him to be a partner and which he was moving to raise funds.
One of the most striking things is that in the last pages of the document, it includes the logos of 17 entities, among them the Brazilian, Canadian, U.S. and Mexican governments; the Colombian universities La Nacional and Javeriana, the Brazilian Federal Rural de la Amazonía, and the U.S. Texas University; as well as the state-owned National Parks of Colombia; the private firms Motorola Solutions, Datumcon, Trane and Alphabet; and the Catholic Church. VerdadAbierta.com spoke with spokespersons for some of them and they do not acknowledge either the project or the alleged alliances.
In the various informal conversations White had with this portal, avoiding an official interview, he hinted at his intention to continue with the environmental projects in Sipí and, in this way, insists on the possession of the land. But in the jungles of Chocó, the black communities are ready to defend their ancestral territory from the foreign dispossessor. And what role has the Colombian state played in this land theft scheme?