The former paramilitary boss sent a letter to the journalist Jineth Bedoya, who recently demanded explanations for the women who were raped by Los Urabeños.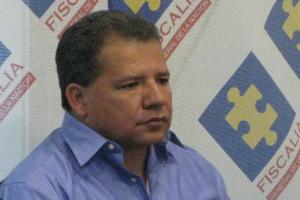 Daniel Rendon Herrera a.ka. 'Don Mario'.
Daniel Rendón Herrera, alias 'Don Mario', was the boss of finance of Bloque Centauros in the eastern plains, but the group demobilized along with Bloque Élmer Cárdenas de Urabá. After the laying down of arms he created the criminal gang known as Los Urabeños, and after his capture in April 2009, was prosecuted under the Justice and Peace process.
In a two-page letter sent to the newspaper El Tiempo, Daniel Rendón Herrera, alias "Don Mario," the paramilitary boss who, after his demobilization created a criminal gang known as Los Urabeños, deplored such violence against women and denied the responsibility of any of his brothers.
On May 25, Bedoya asked the former paramilitary boss to explain the alleged violations that his criminal gang had committed, and also noted that many point to Jhon Jairo Rendón Herrera, one of the brothers, as responsible for their crimes.
Regarding the first point, 'Don Mario' responded that "the reality which you claim to have found in Urabá occurs daily in each of Colombia´s states and unfortunately gender crimes remain hidden by the clandestine war."
And regarding the presumed responsibility of one of his brothers in the criminal actions of Los Urabeños, he said: "I want to make it clear to you and the country that my brother Jairo neither had nor has anything to do with self-defense groups. He wasn´t involved when my brother Freddy and I entered, let alone now when he´s just finished serving time in the United States and settling his legal problems. That gives me faith, and with time the truth will become clear."
'Don Mario' also noted that as long as the armed conflict endures in Colombia each type of human rights violation will continue to exist, including sexual violence, which remains "the most vulnerable and unpunished." Ultimately, Mario, today under prosecution under the Justice and Peace process, said that he is ready to mediate with the different parties of the conflict to avoid violating the rights of women.
These statements were presented after the journalist Jineth Bedoya – who years ago was kidnapped, tortured and raped while investigating links between the Armed Forces and paramilitary groups – sent the former paramilitary boss a letter following an investigation regarding five cases of sexual violence committed by Los Urabeños in the north.
Among the crimes documented by Bedoya are cases of sex tourism in Cartegena involving young girls and rape as a method of revenge and subjugation in Chocó.